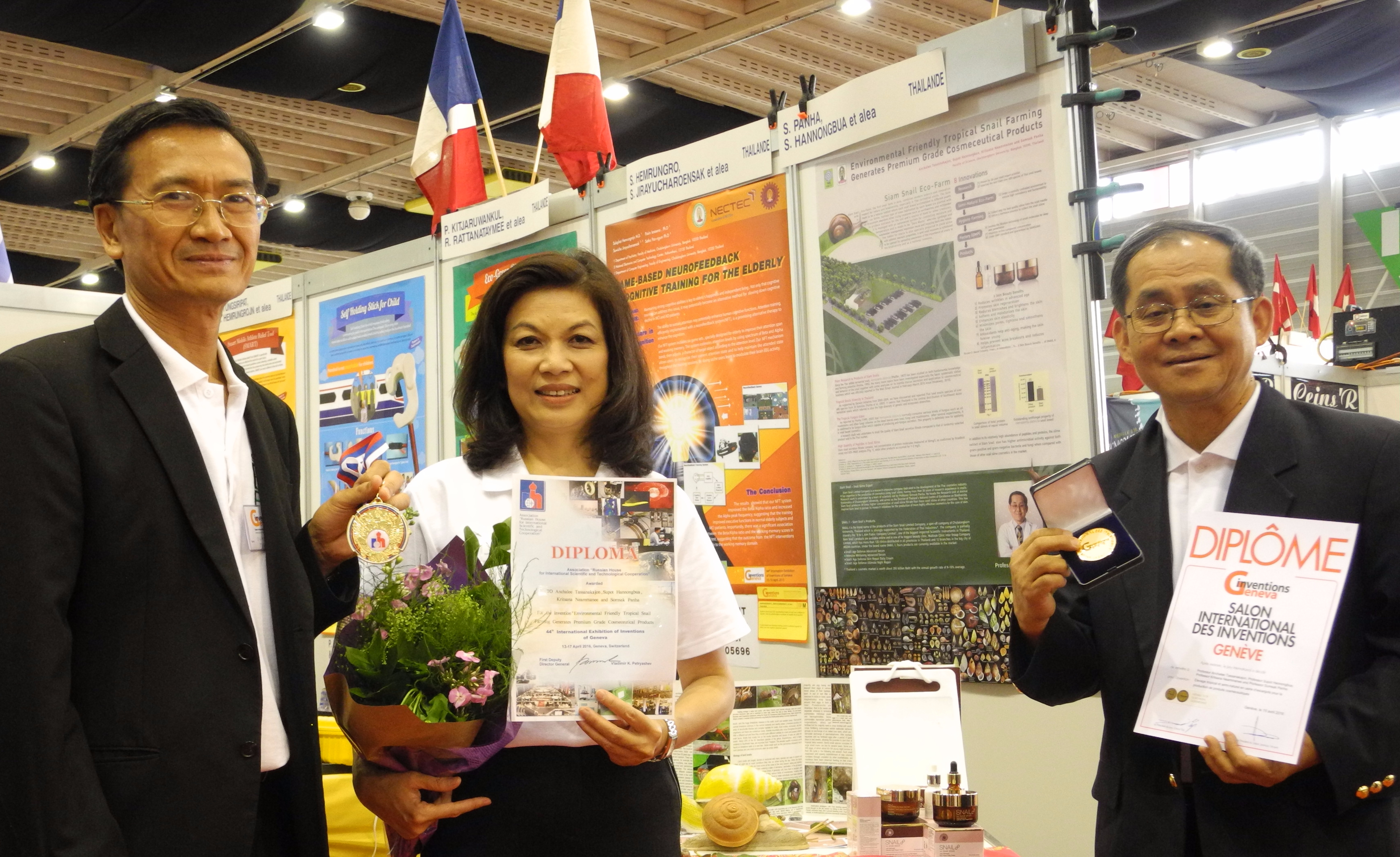 Siamsnail Co., Ltd. (An EFORL-AIM affiliate) had received the Golden Medal from the 44th International Exhibition of Invention of Geneva, Geneva, Switzerland.
In addition, Siamsnail got the Special Reward of "Russian House for International and Technical Cooperation" with the Continuing Research for Produce the Premium Snail Filtrate for Cosmetics Worldwide Industry.
Presently, Siamsnail had launched four new premium products under "SNAIL 8" Brand that comprising
1) SNAIL 8 AGE DEFENSE Advanced Serum
2) SNAIL 8 AGE DEFENSE Skin Repair Daily Cream
3) SNAIL 8 AGE DEFENSE Night Repair Cream
4) SNAIL 8 INTENSIVE WHITENING Advanced Serum.